Argentina is a land of contrasts and great variety. From the cosmopolitan streets of Buenos Aires, to the refined wine culture in Mendoza, to the remote and stunning Patagonia wilderness, this amazing land requires a huge range of knowledge and experience from its guides and tour leaders. Whether it's a sommelier for our Food & Wine tours, or a world-class mountain guide for our Andes treks, we match their talents with our groups. Best of all, most of them are proficient in a variety of different skills!
_____________________________________________________________________________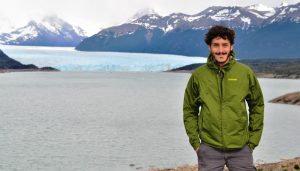 Alejandro Gamas
When it comes to enjoy the appealing features that Buenos Aires has to offer, there's no doubt that Alejandro is the best company. Born and raised in Buenos Aires, he knows the secrets and stories behind the many attractions of Argentina's capital city.
A respected professional tour leader with over ten years of experience, he is deeply passionate about bringing Argentine culture, traditions and natural beauty close to everybody. Because he is a curious traveler himself, he likes analyzing different points of view and sharing his knowledge with people that are looking for quality time. Fresh and gentle, Alejandro works thoughtfully to make his guests feel comfortable and supported during their whole stay, and make their trip to Argentina an absolutely memorable experience.
___________________________________________________________________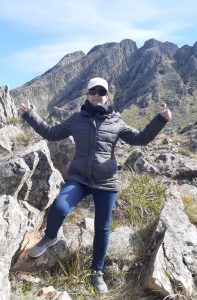 Romina Rotta
Romina is a Buenos Aires native (known as a "porteña") and professional tour guide. She is curious and passionate about her city with a vast experience in showing visitors the hidden and trendy little districts of Buenos Aires. A student of history and architecture, she is passionate of the culture, history and contrasts of this vast metropolis. She is also at home in the wilderness of Patagonia and the vast open spaces of the pampas. With her command of English, Italian and Spanish, she is a consummate tour leader and guide.
___________________________________________________________________