Overview
Explore the two vastly different regions of what many travelers consider to be the best Italy has to offer in scenery, culture, food and wine.
Classic Tuscany… birthplace of the Renaissance, home to some of the world's best cuisine, wine, and picture postcard landscapes. We'll explore this magical land from the cobblestone streets and historic buildings of the ancient city of Siena to the countryside dotted with ancient castles, vineyard covered hillsides, and tiny walled towns that date to Roman times.
After Tuscany we walk into a completely different world of cuisine, culture and scenery as we journey to the Amalfi Coast, one of the most beautiful coastlines on the planet. You'll explore tiny pastel villages perched precariously on impossibly steep hillsides that plunge into the blue water of the Mediterranean, and wander the amazing city of Pompeii, preserved by a volcanic eruption and covered in ash for almost 2000 years.
True to our "get lost" philosophy, we'll ease into the pulse of the Italian experience and find the real Italy.
You'll be pampered with premier 4-Star accommodations, local guides to show you the secrets of the area, private transfers, and a Go Get Lost tour leader to make it all run smoothly.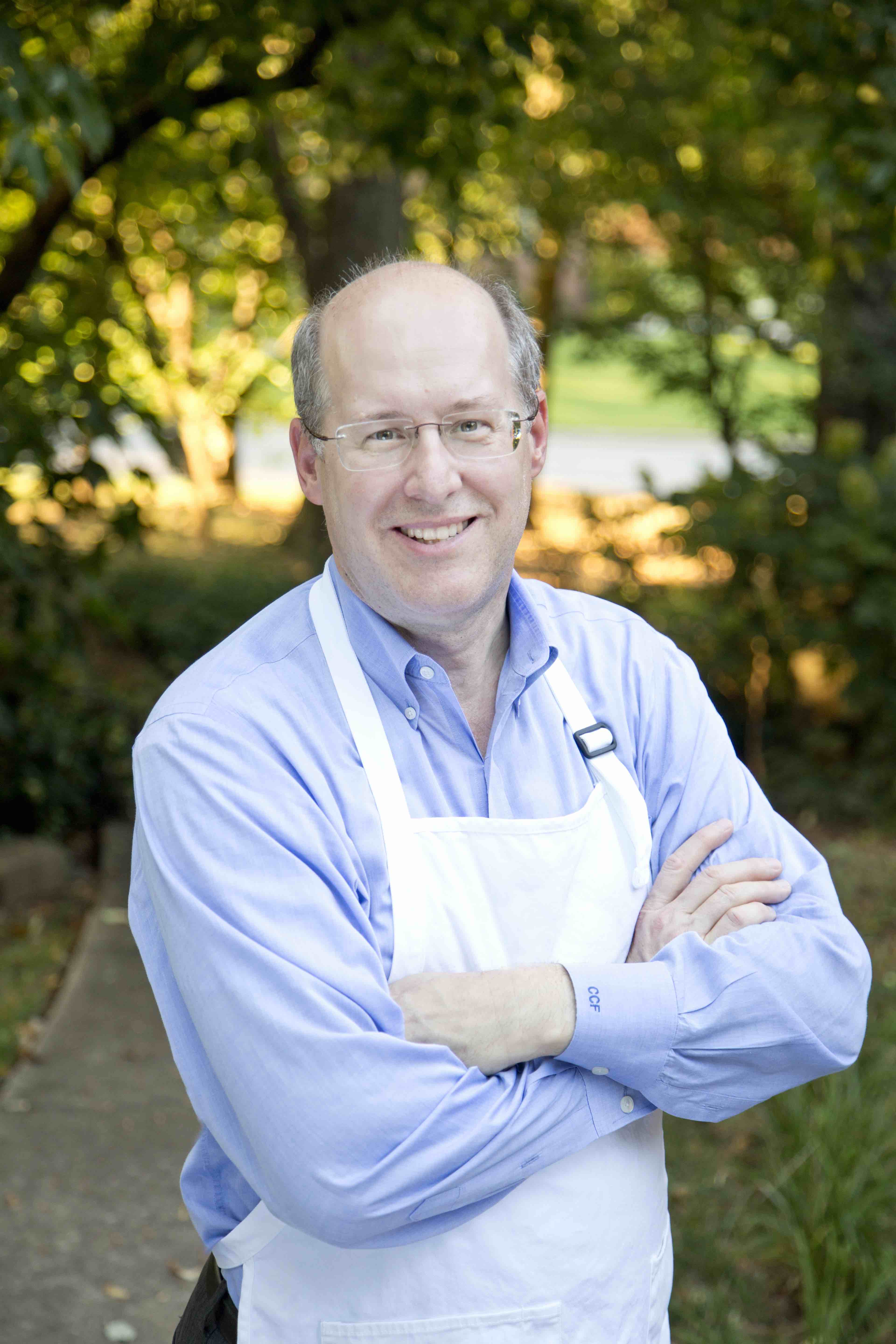 C.C. Fridlin is a culinary instructor and cookbook author residing in Huntsville, AL. Since 2001, C.C. Fridlin has been inviting home cooks into his kitchen and showing them how to elevate their cuisine. His relatable, easy-to-follow approach keeps demand for his classes high, which ultimately led him to create his first cookbook, Step by Step Italian: Recipes from CC's Cooking Classes. His love for Italian food, culture and history started with his first trip to Italy after college graduation and has continued through multiple trips back through the years. Though he has always enjoyed a good meal, C.C. jump-started his professional culinary experience as an assistant at an Austin TX cooking school where he learned from a variety of leading chefs and cookbook authors. In addition to his own cooking classes, he also instructs at cooking schools in Alabama and Georgia. He is a member of the International Association of Culinary Professionals and has served as its Chair of the Cooking Schools and Teachers Interest Section.
Tour Dates & Pricing
Photo Gallery
Click the thumbnail to view larger image.
Itinerary
Day 1 - Siena
Your Italian adventure starts in the afternoon today with a short meeting in the lobby of our hotel in the medieval city of Siena. (You'll be provided with detailed arrival and departure instructions to help you coordinate your flights and travel.) You'll meet your private guide and get to know your fellow travelers. Afterwards we'll have a private guided walking tour of Siena by one of its citizens, who will explain all of its amazing history and customs. When you combine the history of Siena with the current traditions of its inhabitants, you'll find that Siena is arguably one of the most fascinating, one of the most unique, and one of the most vibrant cultures in all of Europe! The Senese have kept alive the customs of their ancestors, and in fact live it every day. As you explore the city you'll marvel at the huge span of history represented in its architecture, from the Romans to the Renaissance to the Goths, Siena is a landscape of all the civilizations that have dominated here.
After our tour we'll head to one of our favorite local out-of-the-way ristorante for an excellent arrival dinner. Tuscan cuisine, like all Italian regions, reflects the best of the local area. Fresh pasta is prevalent, along with salami, prosciutto, chicken, beef, and pork, with nearly everything organic and free-range, which has always been the natural way for Italians. Of course you'll find some of the world's best olive oils here, along with tomatoes, peppers and melanzane that are bursting with flavor. And the cheeses of this region are legendary, with literally dozens of varieties running the gamut from fresh and creamy to aged and robust...truly an epicurean's heaven! Italian wines need no introduction...during your time in Italy with us you'll be introduced to some exquisite wines that can be found nowhere else, from marvelous honest farmhouse productions to wines from some of the top estates in the world, and everything in-between.
An after-dinner stroll through Siena's magnificent piazza Il Campo, will cap off your first day in Italia!
Day 2 - The Val d'Orcia
Today we board our private coach and head south into the famed wine region of Valdorcia, known worldwide for the classic Tuscan landscape of rolling hills dotted with Italian cypress, vineyards dominated by walled cities, and every other image you've ever seen on a postcard! We'll stop first at the quirky little Renaissance town of Pienza, famous as the hometown of one of the most unusual popes, and even more famous as the center of cheese production for the region. This tiny town was catapulted to fame when one of it's hometown priests became Pope Pius II in 1459. He immediately began a renovation project to transform the town into a Utopian city. Today this little town boasts beautiful buildings and charming cobblestone streets lined with cheese and wine shops. The views from several points offer unique and breathtaking panoramas of the Val d'Orcia Valley, from Montalcino to Mount Amiata.
All the wandering will no doubt make us hungry, so we'll journey a short distance outside the town's walls for a stop at a nearby organic agricultural farm. Here we'll enjoy a cheese tasting of their own various sheep and goat cheeses made from raw milk. During the tasting they will explain the stages of cheese production from hand–milking to the final product. Meanwhile you may relax on the terrace with a breathtaking panorama of the Val d'Orcia Valley. We'll hang around here to have lunch, along with a glass of wine from their production range , home made bread baked in their own wood-oven and jam and honey to accentuate the cheese. All will make this an unforgettable journey into beautiful southern Tuscany.
Of course after eating we'll need to do a bit of strolling, and what better place than the nearby town of Montepulciano. Standing imperious on a high ridge, Montepulciano seems to be the quintessential example of a picturesque medieval walled city. The town is full of elegant Renaissance palaces, ancient churches, charming squares and hidden corners, boasting vast panoramas all over the wonderful Val d'Orcia and Val di Chiana valleys that surround it. The real draw, though, is the famous wine Vino Nobile di Montepulciano, produced from the unique Prugnolo Gentile grapes grown only on the slopes of the surrounding hills. You can taste this elegant, full-bodied red wine in any of the wine shops and vineyard shops that line the main streets of this medieval gem.
Day 3 - Wine and Cooking in the Colli Senese
This morning you are free to explore Siena and all its fascinating neighborhoods. Several gorgeous and historic cathedrals grace the town, and shops, bars and restaurants abound. Perhaps you'll opt to climb the Tower of the Mangia in Siena's main square, Il Campo, for a stunning birds-eye view of the city and surrounding countryside. This afternoon we'll travel to the north and west, into a land of rolling hills and numerous farms known as the Colli Senese. Embedded in this picturesque landscape is a beautiful small family farm renown in the local region for their culinary skills! (And their wines, of course.) There you'll roll up your sleeves and learn to prepare classic Tuscan dishes as the local cooks have been doing it for hundreds of years. This area is famous for its olive oil and Vernaccia white wine, both of which will come into play here. Of course afterwards you'll relax and enjoy your meal, each course complemented by a pairing of the estate's vintages.
Day 4 - Napoli, Pompeii & Sorrento
After an early breakfast this morning, we board our private motorcoach and head south toward the coast. The scenery changes throughout the morning as we leave Tuscany behind us. We'll wind our way through the rolling hills of Umbria and then into the Lazio region, heart of the ancient Roman Empire. This is a great chance to relax and enjoy the scenery after our previous days' adventures. Lazio soon gives way to the sunny south of Italy as we enter the Campania region.
This afternoon we will arrive at one of the most famous archaeological sites of the world: Pompeii. The best local tour guides in Pompeii will take you on a fascinating journey back to the Roman Empire when Pompeii and the volcano Vesuvius were one of the most beautiful resort areas in Italy. On August 23, 79 AD, the eruption of Vesuvius buried the city of 20,000 inhabitants and entombed their culture for nearly 2000 years. Here, like nowhere else in the world, it's possible to see how the people of ancient times lived their daily lives. To visit to these world-renowned ruins is to experience life as it once was, on the shores of the Bay of Naples, in the early Empire. Pompeii is so vast that its impossible to see all of it in a week, so depending on the route we take you'll see ancient sites such as the Theater, where you can imagine comedies and tragedies that played out upon the stage. Another fascinating area is the ornate Thermal Baths, with their dressing rooms, baths, toilets and athletic fields. These early health clubs were truly ahead of their time. The streets of Pompeii were alive with purveyors of food, clothing and - slaves. We'll visit wine cellars, restaurants and bars. You can admire the ancient barracks, domain of gladiators, and even the infamous red light district! It's easy to imagine life in this bustling metropolis of old.
From Pompeii it's just a short but breathtaking drive to the beautiful seaside town of Sorrento, situated on the cliffs overlooking the Bay of Naples. Across the bay the lights of Naples illuminate the horizon while the enormous looming bulk of Vesuvius dominates the skyline.
This evening you're in for a special treat as a local culinary guide will take you on a progressive food tour through the tiny streets of Sorrento to taste some of the amazing food and wine this area is known for. Be prepared for a totally different taste experience from Tuscany, as southern Italy has always been considered a separate country, both politically and gastronomically. Sorrentine cuisine reflects the best of classical Southern Italian dishes, and many of the most famous of these are at their peak here! By the time your stroll is done you'll have enjoyed much of what the area has to offer in cuisine.
Day 5 - The Amalfi Coast
Today's adventure will take us to the south side of the Sorrentine Peninsula to visit the stunning towns of the Amalfi Coast. After we get settled by the windows of our private coach, we'll embark on a drive on one of the most breathtakingly beautiful roads in the world, the Amalfi Coast Drive. Hewn from the cliffs hundreds of feet above the blue Mediterranean, the road winds along the coastline from Sorrento to Amalfi, cutting through numerous unique and picturesque towns. You'll feel like you're dreaming when you will be immersed in paradisiacal landscapes surrounded by mountains, seas, trees, flowers, perfumes and distinctive architecture of the place, as in a timeless painting that you'll never forget. Our first stop will be Montepertuso, a beautiful village completely surrounded by green hills, majestically overlooking Positano. Here you'll meet Luigi and Dora of La Tagliata Restaurant for your hands on cooking class. They have an amazing position on several terraces high above the sea. With their own gardens and produce they create some of the best homestyle Southern Italian fare you'll ever enjoy. Best of all, they'll teach you! After your efforts you'll sit down to lunch along with some excellent local wines.
After lunch we'll get a firsthand look at the bizarre town of Positano, literally built on the side of the mountain! Positano is said to be the only town in the world organized on a vertical rather than horizontal plan! Pastel houses, hundreds of balconies and flower bedecked patios, and the golden dome of the town church make Positano a memorable sight. We'll have some time to wander the through the lanes, (and stairs), and shops of Positano as we wind our way down to the beach. A barefoot stroll in the surf with the multi-hued town of Positano towering over you is something you won't soon forget.
Tonight you are free for dinner, so be sure to explore and enjoy the amazing food of the area. Spaghetti with tomato sauce, stuffed eggplant, and buffalo mozzarella are local favorites, with red peppers, olives and lemons all figuring prominently in regional dishes which are best washed down with the silky white Falanghina or Fiano wine. The crowning achievement of local culinary talent, however, is pizza, which was perfected here, along with the use of the tomato that was refined to an art by the local chefs. Sorrentine cuisine is also famous for fresh Mediterranean seafood prepared as only the Italians can, with local fish, prawns, octopus and seafood salad that is nothing short of amazing. The extravagant pastries, gelatos, and ices of Sicily are also much in evidence. The rich volcanic soil gives incomparable flavor to all of the fruits and vegetables grown on the slopes overlooking Sorrento, the best hazelnuts, almonds, and walnuts are grown here and find their way into many local pasta dishes and desserts. And you'll find that the grapes are no exception! Along with the food, the wines of Campania will be a wonderful discovery, as some of Italy's best (but least known outside of Italy) vintages are produced here. Along with Fiano and Falanghina, be sure to try the crowning achievements of the local vintners: Aglianico and Taurasi, some of the best red wines in Italy, and Lacrima Christi, (Tears of Christ), one of the most famous wines in Campania.
If you still have the energy, later this evening you might find the bustling and vibrant nightlife of Sorrento's streets and squares invites you to find a cozy wineshop and laugh about the day's adventures with your friends over a bottle of the local vino. Finish with a late night gelato and a romantic stroll through the squares and cobblestone streets of town.
Day 6 - The Isle of Capri
This morning you'll join your tour leader for a ferry boat ride to the beautiful island of Capri for a full days exploration of this "paradise". The Island of Capri is one of the most picturesque and visited locations in south of Italy. Its unique beauties were celebrated in ancient times and later published for the world in Homer's works. Odysseus (known in Latin as Ulysses) sailed past the island, narrowly escaping the fate of those who hear the voices of the Sirens. Thus the island has a mythical charm as well as its natural treasures, through the writings and legends of Ancient Greece. Its breathtaking landscapes and beauty stretch from the rocky caves around the island to the edge of the horizon, and has been an inspiration to poets, lovers and travelers throughout the centuries.
Your guide and private coach will await to whisk you from Capri's port to the beautiful town of Anacapri, perched high along the slopes of the island's mountainous terrain. Your private guide will take you on a marvelous tour of the island, with the possibility to take a chairlift to the peak of Monte Solaro, with stunning panoramic views of the mainland! You'll feel like a native as you ride the tiny island bus down to Capri-town, where you'll have a tour of the neighborhoods and sites of this timeless village. You'll also have time on your own to Get Lost and explore. Keep a sharp eye out, as this place is definitely the haunt of the rich and famous, as it has been for over 2000 years! You can easily shop til you drop, with every major fashion house in Italy represented here, often with tiny little shops barely large enough for their goods. You can be sure to find the perfect cafe to have a cool glass of wine and people watch, or enjoy a breathtaking view of the Mediterranean. In the afternoon we'll meet our ferry to return back to Sorrento.
Tonight we'll head up into the hills overlooking Sorrento to visit a family farm and learn how to make homemade pizza, Napolitano-style! You've not lived until you've tasted the world's best pizza, pulled steaming hot from wood-fired ovens! They're quite proud of all of the other products of their farm, and all will combine with plenty of wine to make for a memorable evening.
Day 7 - Go Get Lost Day!
For today's lunch we'll have a pleasant walk through Sorrento to arrive at the kitchen of Chef Carmen. Here we'll roll up our sleeves and let her teach us how to create and cook her vision of a traditional Italian menu. Of course afterwards we'll get to enjoy the fruits of our labors, along with some excellent local wines!
The rest of the day it's all about freedom, exploration, and getting lost on your own! You can choose to do as little or as much as you want. This would be a perfect opportunity to explore the town of Sorrento, which has several interesting historical sites, dozens of fascinating nooks and streets, and literally hundreds of shops and boutiques to "get lost" in! As it's the last day, it's the perfect time to shop for gifts for the folks back home. You'll find no shortage of jewelry stores, designer fashion boutiques, and shops featuring local produce and wines in Sorrento's world-class shopping district! A stroll through the neighborhoods, gardens, and streets of this lovely coastal town will be just the thing to experience real Italian life. Truly a charming locale to get lost!
Or you could stumble into the small fishing village of Marina Grande, tucked into a small cove under the shadow of Sorrento. Marina Grande is a time capsule worth exploring, with colorful fishing boats parked in the narrow streets, nets drying in the sun, and Italian grandmothers selling handmade lace provide a glimpse of a typical working fishing village.
Another option for your day's exploration might be to take the local Circumetnea train and re-visit Pompeii or the less-visited Herculaneum. One could easily spend an entire day tramping through the streets and squares of these enormous archaeological ruins and still not see it all! On your own you can explore at your own pace, take the time to photograph the mysterious buildings and streets, and spend as much time as you want contemplating the timeless tragedy that is Pompeii and Herculaneum.
This evening you'll want to return to your hotel, where you can refresh, relax, and get ready for your special farewell dinner at one of our favorite Sorrento ristorante. Adventures, (and misadventures), from the trip are re-lived and laughed about, everyone and everything is toasted, addresses and e-mails are copied, and heartfelt goodbyes are exchanged with all your new lifelong friends that you "Got Lost" in Italy with.
Day 8 - Arrivederci Sorrento
Your Go Get Lost tour ends this morning after breakfast. Sorrento has train connections to nearby Naples, and from there you can go virtually anywhere in Europe. Naples also has an international airport, you can make your way there by local train and taxi, or arrange for a private transfer to the airport through the hotel.
HOTELS
Due to availability at the time of booking, hotels listed may change to similar hotels
Siena – 4 Star Hotel Athena With a perfect location just inside the walls of Siena's old city, the Athena is in a quiet residential neighborhood only a short walk from the center of Siena and its famous piazza, Il Campo. Modern rooms are tastefully decorated with dark woods and muted colors. With furnishings by local artisans, colors that echo the tones of the Tuscan landscape and the many comforts available, you will feel completely at home at ease, surrounded by the warmth of a welcome you will always remember.
Sorrento – 4 Star Hotel Central Just a ten minute walk from the heart of Sorrento, the vibrant Piazza Tasso. This small boutique hotel has a theme of relaxation and wellness, with each room being unique in design. The tradition of Sorrento hospitality meets the modern interior design and gives life to a hybrid style that looks to the future without forgetting its roots. In addition, the Central Hotel features a wellness center with a Turkish bath, emotional shower, Jacuzzi with waterfalls, tea corner, and massage service. A secluded outdoor pool completes the amenities available for relaxing and unwinding.
What´s Included
3 nights stay in Siena in 4-Star Hotel
4 nights stay in Sorrento in 4-Star Hotel
7 Breakfast, 3 Lunches, and 5 Dinners
3 Cooking Classes
Progressive food tour in Sorrento
All group meals include water and local wine
Arrival dinner in Siena
Hands on cooking class at an agriturismo near San Gimignano with lunch and wine tasting to follow
2 hour guided tour of Siena
Full day excursion to Val d'Orcia ( Pienza & Montepulciano) as per itinerary
Visit and cheese tasting menu at Podere il Casale
Hands on cooking class in an Amalfi Coast terrace with lunch to follow
Guided visit and advanced ticket reservation to Pompei
Dinner in a typical Trattoria in Sorrento
Cheese demonstration and pizza party at the Sorgente Farmhouse
Tour to Capri as per itinerary
Full day excursion in Amalfi and Positano as per itinerary
Hands on cooking class by Chef Carmen in Sorrento
Farewell dinner at a restaurant in Sorrento
Gratuities for meals, local guides, and coach drivers (EXCEPT your primary local tour leader)
All transfers as per itinerary
What´s not Included
Airfare package
Arrival and departure transfers. Tour begins at the hotel in Siena on the afternoon of Day 1, and ends at the hotel in Sorrento after breakfast on Day 8
Visa fees, if applicable
Meals not specified in itinerary
Trip Cancellation/Interruption and Medical Insurance (strongly recommended), call for details
Single supplement charge
Gratuity for your primary local tour leader
Items of a personal nature; phone calls, laundry, etc.