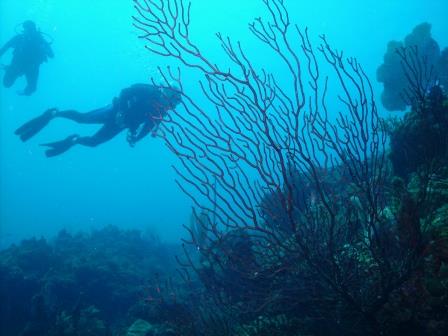 St. Croix is one of my favorite Caribbean islands. Blessed with beautiful beaches and lush scenery, it offers lots to do and see for the adventurous traveler. Here is an assortment of ten helpful tips to enhance your travels to this island gem.
1) Getting In…Although St. Croix is a U.S. Territory, and technically U.S. citizens don't need a passport for entry, I highly recommend you use your passport. The alternative is to use a combination of a U.S. government issued photo identification, (such as a driver's license) along with a certified copy of your birth certificate. Certified means having a raised seal, not just a photocopy. I've personally talked to immigration officers in St. Croix, and although some of them have told me that they often accept a simple photocopy, they all said that you can never count on that. So take the passport and leave the immigration worries back home.
2) Rental Car…St. Croix is a big island, and if you plan on properly exploring it you'll need a rental vehicle. There are several good agencies with offices you'll pass on your way to claim your luggage, they are generally well-organized, and if you've reserved a vehicle in advance, you should have no problems. Keep in mind that you'll need to either pay for collision and liability insurance, OR bring proof of insurance from your insurance company back in the states. Many auto insurance policies will also cover your rental car with the very same insurance, provided you are traveling in the United States or one of its territories. Call your insurance agent to be sure, and they can also provide you with a document stating that your insurance is valid in St. Croix. This is what the rental company in St. Croix will need, and to save time you can email it to them in advance. This can save you hundreds of dollars in unneeded and duplicate insurance. Why pay again for what you've already paid?
3) Dodging Potholes…While we're on the subject of cars…St. Croix is a beautiful island, but the road system is less-than-perfect. Potholes of surprising proportions are sprinkled liberally along the asphalt. I would recommend you purchase the roadside assistance plan offered by the car rental agencies. It covers most common roadside assistance scenarios, like flat tires, for example. If you already have a roadside assistance plan, like AAA, you should check to see if it is valid in St. Croix, and get the local number. AAA is valid in St. Croix, and saves me even more each time I'm there. Once again, the less spent on overlapping insurance plans, the more left over for a fresh local seafood dinner!
4) Go Get Lost…Really! We're still on the subject of roads and such, because now I need to talk about getting lost. I've navigated myself across many, many countries in my decades of travel, and many of them didn't even have the luxury of signs in English, or signs at all. Suffice to say I've seen some pretty challenging road systems, and done my share of white-knuckle driving. St. Croix, however, can proudly take its place in the pantheon of "World's Most Confusing Roads". Certainly not first place, but probably in the top ten. Winding roads, an enormous quantity of intersections, a complete absence of road signs, and to make it even worse, most of the maps on the island are nearly useless. My advice is to invest in a very good map, like Frankos, or invest in a GPS system that covers St. Croix. Enough said, consider yourself warned.
5) Turtlewatch…St. Croix is one of the few places in the world to see giant Leatherback turtles. They are the largest sea turtles in the world, and can reach 8 feet in length and 2000 lbs! They spend most of their life far out at sea, hence are seldom, if ever, seen by snorkelers or divers. St. Croix has a protected nesting beach, Sandy Point, watched over by the U.S. Fish and Wildlife service. Visitors are prohibited, unless you're with an educational group visiting the island. When I visit St. Croix I always have a group of divers and snorkelers, and in between our island adventures I teach some fun classes like Fish ID, Sea Turtle research, or Coralwatch. As a result, we are always invited to participate in the Turtlewatch program administered by USFW. This consists of a moonlight patrol of the beaches to observe the female turtles coming ashore to lay their eggs, and if you're lucky, to see the hatchlings emerge from the sand and scramble down to the water. The USFW staff are passionate, informative, and provide an amazing experience. If you're visiting St. Croix with an educational group, be sure to contact the USFW at Sandy Point to arrange for a Turtlewatch experience for your group.
6) Scenic Drives…The northwest side of the island is covered in dense rain forest, and is crisscrossed by several rough, winding, but very scenic roads. Explore and enjoy the views! Be sure to stop for a home-cooked lunch at the Mt. Pellier Domino Club. While you're there you can check out the beer-drinking pigs. (Non-alcoholic beer, they're underage.)
7) Best Kept Secret…The eastern point of the island, Pt. Udall, is actually quite arid, a marked difference from the western end of St. Croix. There is a large obelisk at the end of the road marking Pt. Udall, which is mildly interesting, but the real draw for me is back down the road about a hundred yards, where you'll find a very small parking lot on the south side of the road. From here a footpath winds its way down to a rocky, picturesque beach. However, if you continue on past that beach and over the next headland, you'll find one of nature's most perfect beaches, Isaac Bay. With a protecting reef a couple hundred yards offshore, the huge beach is a perfect spot for snorkeling, swimming, or sunning. No houses, no resorts, just the sun, sand and surf. Bring your own water and sunblock!
8) And They're Off!….Three times a week, at various watering holes around the island, Tito and his wife Sue emcee a fun night of crab races, featuring native St. Croix hermit crabs. Only a dollar to sponsor, (and name) a crab, and plenty of great door prizes to compete for! Tito's spiel is fun and entertaining, and the whole event can be quite a hoot!
9) Mocko Jumbie…One night a week the traditional mocko jumbie stilt-dancers invade the Hotel on the Cay, along with steelband music and a barbeque. Take the 3 minute ferry ride from Ft. Jefferson over to the island, then settle in for some good music and great food.
10) Great Eats…St. Croix features many great eateries: For huge, tasty sandwiches try Turtles Deli in Fredriksted, for excellent oceanside dining I recommend the Deep End Bar and Grill at the Tamarind Reef Resort, just east of Christiansted, and of course for an island-style chicken dinner, it's the Mt. Pellier Domino Club. But my personal favorite for fine dining is Savant, located about a block south of Ft. Jefferson. Get a table in the outdoor courtyard, where you can dine by lantern-light under a canopy of stars. Their wine list is excellent and the food is phenomenal. Enjoy!