We are fortunate to have the owners of Go Get Lost as the main tour developers and creators of every single tour. They're the ones "on the ground", walking the trails, visiting the hotels, crafting the itineraries, and still getting hopelessly lost on a regular basis. In fact they actually accompany many of our group tours personally…as you can imagine, this ensures that each and every trip is given the attention and expertise it deserves. Not only will you visit incredible destinations, but you'll have some of the most experienced leaders by your side. In addition to the experience the owners bring, we extend that knowledge by partnering with the best local guides on the planet, to bring the unique knowledge of each area you visit. All of them truly enjoy what they do, and are committed to making your travel experience fun, unique and genuine.
Join us on our next incredible adventure…
_____________________________________________________________________________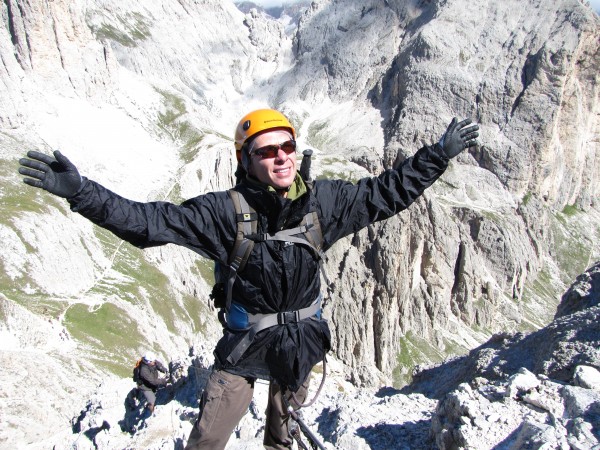 Jeff Fafoglia…Owner, Group Leader
Jeff Fafoglia has been leading groups of adventurous travelers to the far corners of the planet for almost three decades. In the past you might have found him creeping through the African bush to get his clients the perfect camera angle, or guiding a group of divers through the midst of a school of circling sharks off the Galapagos Islands.   These days it's a bit tamer,  his favorite gear is now a good pair of hiking boots for the backroads of Europe, and to keep his clients happy his weapon of choice is a corkscrew.
"I never tire of leading trips. My goal on every tour is to connect with my travelers, and to connect them to the magic of the region we're visiting. One of my greatest joys in life is watching the expressions on people's faces as I introduce them to my favorite places…and my favorite people…in some of the world's most fascinating locales!"
When he's not with his groups on a trail in Italy or a yacht in the Med,  Jeff lives in the very mundane state of Illinois with his wife and son. In between trips he enjoys hiking, snowboarding, martial arts, scuba diving, mountain biking, and strangely enough…cooking.
_____________________________________________________________________________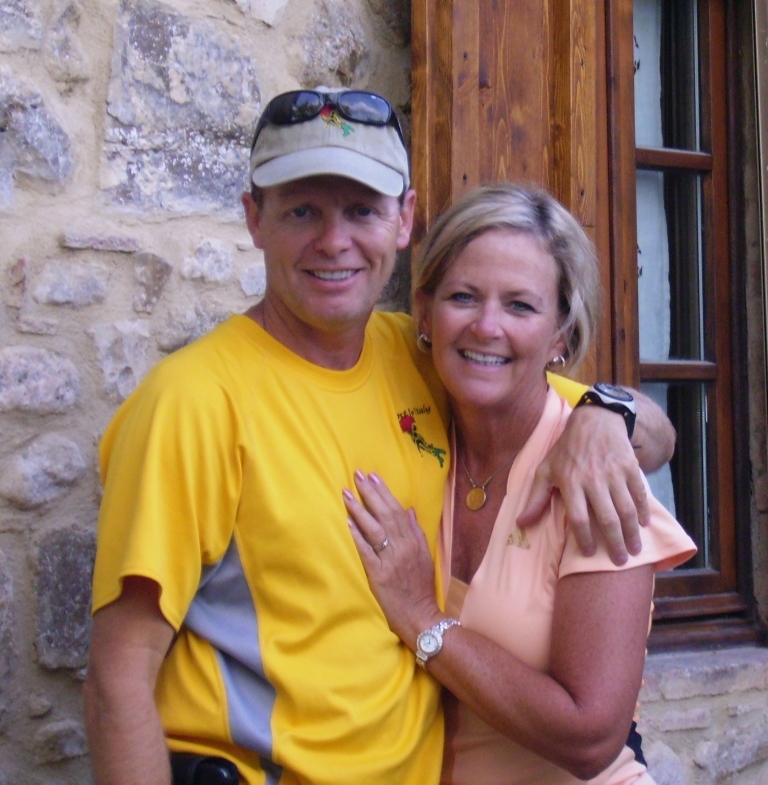 Steve and Joan Fafoglia…Owners, Group Leaders
Steve and Joan Fafoglia, company founders and two of the most experienced group leaders to be found. They have the same travel bug that infects their entire family. Back in the 90's, their love of wandering to the far corners, combined with Steve's ties to his family's homeland of Italy, led he and his brother Jeff to start a tour operations business aptly named "Lost in Italy". As they expanded into more countries, the company became "Go Get Lost", and today, Steve and Joan have logged over two decades of leading adventurous travelers to their favorite destinations of Italy, Ireland, Iceland and Slovenia. In between shepherding his loyal flock around Europe, Steve can also be found leading groups beneath the waves as a scuba guide in exotic locales such as Bonaire, Cozumel, Palau, Galapagos, and the Philippines.
"I think it's amazing to see the difference a trip to a foreign land can make in someone's life. I never cease to appreciate how lucky I am to be a part of that."
In between tours Steve and Joan split their time between central Illinois and Arizona, and enjoy karate, golf, reading, and riding their Harley.
_____________________________________________________________________________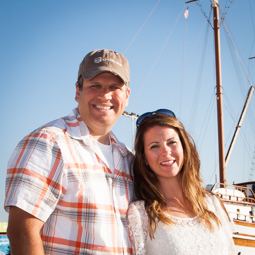 Jason and Heather Allen…Owners, Group Leaders
Jason and Heather Allen have both had a passion for travel since the late 1990's, making it a priority to experience other destinations outside of Wisconsin where they currently reside. After nearly 20 years of being clients, they became co-owners of Go Get Lost in 2014. Jason had a 24 year career in the Information Technology industry before switching to grow Go Get Lost and leading groups of travelers. In addition to their love of travel, Jason and Heather both enjoy raising their two children, Samantha and Andrew and have already introduced them to travel outside the United States!
_____________________________________________________________________________