Overview
Join Go Get Lost on an enchanting journey of discovery from the shores of the South Atlantic to the foothills of the Andes Mountains, immersing ourselves in breathtaking landscapes, fascinating culture, exquisite food and world-class wine from some of South Americas best producers! We'll start in vibrant, cosmopolitan Buenos Aires, where the cultural blend of European and South American influences combine to create something magical…in historic architecture…in cuisine…and in the people. In the Argentine countryside we'll mix with the famed gauchos, as they herd their cattle across the rolling pampas landscape. Nestled against the spectacular Andes range, the wine region of Mendoza will redefine your idea of vineyards…and hospitality. You'll meet winemakers who are at the top of their craft, and see vineyards that are setting a new standard across the continent.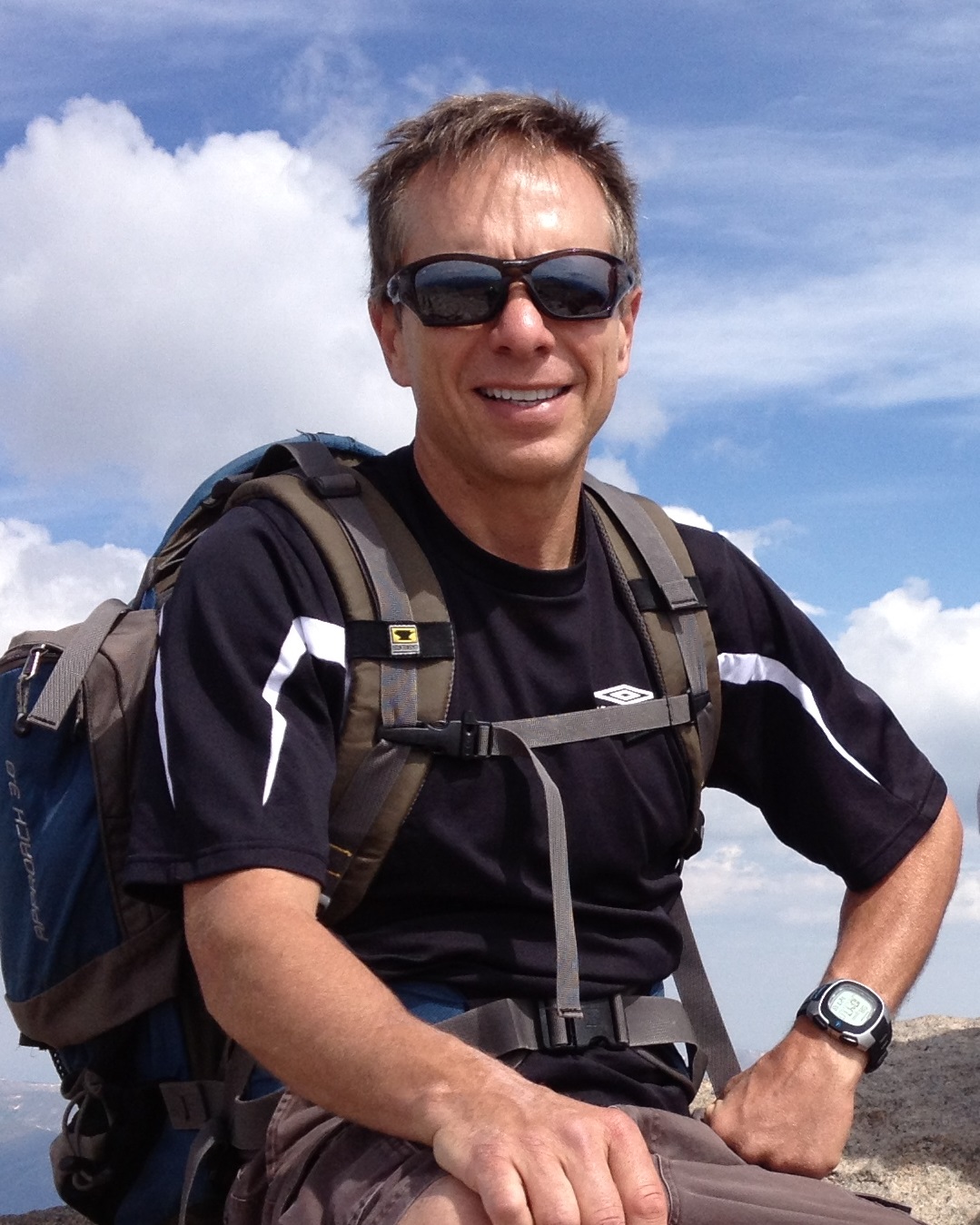 This tour is led by Jeff Fafoglia, who has been leading groups of adventurous travelers to the far corners of the planet for over 22 years. He's equally at home creeping through the African bush to get his clients the perfect camera angle, or perched on the bow of a Greek schooner as it cuts through the blue water of the Med, or hanging with his group at a fabulous winery in the Tuscan hills.
"I never tire of leading trips. My goal on every tour is to connect with my travelers and to connect them to the magic of the region we're visiting. One of my greatest joys in life is watching the expressions on people's faces as I introduce them to my favorite places…and my favorite people…in some of the world's most fascinating locales!"
Tour Dates & Pricing
Photo Gallery
Itinerary
Day 1 - Bienvenido a Argentina
When you arrive in Buenos Aires airport you'll make your way to our centrally located 4-Star hotel. The name Buenos Aires means fair winds, or literally "good airs" in Spanish. It is one of the largest cities in Latin America, with a wealth of cultural offerings, and is the beginning point for most Argentinean experiences. Inhabitants of Buenos Aires are called porteños, "people from the port", implying that many of the inhabitants are immigrants in some ways or another.
After checking into your hotel, you'll have some free time to rest and relax, or wander at your leisure. Later this evening we'll have an orientation meeting...with wine, of course! Afterwards we'll enjoy a superb Argentinean dinner and one of the hottest Tango shows at a favorite Buenos Aires club! In the very heart of San Telmo neighborhood, this refurbished historic conventillo is a classic building of the Buenos Aires culture. La Ventana is a trip to older times. The interior architectural style is preserved, and creates the ideal setting for a unique experience; 35 artists in scene, two tango orchestras, a folklore band, dancers and singers; a menu that consists of several traditional and international dishes, and a list of excellent Argentine wines. And don't be shy, hop up and join the dancers...they are there to teach you the moves!
Day 2 - Buenos Aires
After breakfast this morning we'll start our exploration of this incredible city. Buenos Aires is one of the most fascinating urban areas in both Latin America and the world. Be it for the splendid and varied architecture, with its old Colonial buildings, French palaces and state‐of‐the‐art skyscrapers; for its vibrant nightlife and endless cultural options; or maybe just for the rich identity of the Porteños, who proudly bear the European heritage of their ancestors, visitors are always mesmerized by their stay in the city. We'll visit such iconic sites as Plaza de Mayo, the Presidential Palace, the Cabildo, and the Neoclassical‐styled Metropolitan Cathedral. In Retiro and Recoleta, we will learn about the dream of the local aristocrats in the late 19th centuries, when they sought to build a small‐scale Paris in the heart of Buenos Aires. After visiting the impressive Plaza San Martín we'll stroll down Avenida Alvear, chosen by the world's most distinguished brands to install their exclusive boutiques, looking up you can see the many wonderful French style palaces which nowadays house a number of embassies.
Then we'll visit the Basílica de Nuestra Señora del Pilar, one of the city's oldest churches, which dates to the Colonial era. Finally, we'll admire the celebrated Recoleta Cemetery, a true labyrinth of ornate mausoleums. We'll make a stop at Eva Peron's grave, one of the country's most recognizable icons. We'll visit Puerto Madero, the latest addition to the city's barrios. In 1991, its huge warehouses and silos where remodeled and redesigned, to finally integrate the river to the city and to create a new, residential, hotel and gastronomic district, which has become the playground for the Porteños and the international jet‐set.
Always interesting is a visit to San Telmo, one of the oldest neighborhoods in Buenos Aires. It used to be the residential district favored by the upper class until late 19th century, when a yellow fever epidemic caused the wealthier families to leave northwards. In the 1970s the area was revitalized when many artists and artisans came to San Telmo to install their workshops. Nowadays, thanks to its amazing architecture and hip atmosphere, this ancient neighborhood is blooming. We'll walk its cobbled streets, where the city's Colonial past seems to come back to life, making a stop at Plaza Dorrego, best known for its traditional antiques fair, held every Sunday.
Leaving San Telmo behind, we'll continue southwards to La Boca, one of the city's most authentic and charming neighborhoods. It is a working class district, heavily shaped by Italian immigrants who came to the country in large numbers during the last quarter of the 19th century. Here, we'll make a special visit to the mythical Caminito Street, which sums up everything that gives La Boca its distinctive spirit: the strong passion for soccer, the heavy presence of art and color, and the Tango‐esque atmosphere. We'll have lunch at one of our favorite local hangouts...Bodegon El Obrero. Don't let yourselves be fooled by the unsophisticated atmosphere –El Obrero is undisputedly one of Buenos Aires' top steak houses, and that's a lot to say for an all‐beef city like this. Far away from the fleeting gastronomic trends that periodically assail Buenos Aires, this superb establishment needs no other presentation than the quality of its products and the quiet magic of its grill.
Tonight we have a very special treat for you, a progressive dinner at two of Buenos Aires most iconic establishments. We'll start at a typical regional restaurant for the empanadas and vino, then move to the best steak house in the city, La Cabrera. In a country of cows, La Cabrera was positioned as a cult grill, the best in the city. It is not a traditional grill, Gastón Riveira, its creator, defines it as "bien porteña". Each of the details of La Cabrera were thought out thoroughly. In La Cabrera you will find the best Argentine beef, excellent wines and a selection of side dishes, specially prepared for each dish and served in small casseroles. It is not a grill anymore, the intention is that both Argentines and tourists can live a unique experience. The porteños identify themselves, the foreigners are surprised.
Day 3 - A Day at the Pampas
Today we head into the countryside to discover some of what makes Argentina special...the gauchos. We'll visit a typical ranch located in the outskirts of San Antonio de Areco, a traditional gaucho town per excellence, only two hours away from Buenos Aires. In the town you'll see the locals using their typical one‐horse carriages called "sulkys", or just riding on horse‐back. You'll see firsthand the enchantment of the Argentine land, the beautiful landscape, its growing crops, and the incomparable wild aroma in the air. The field day culminates with an exhibition and mix‐up of matched‐together horse herds (tropillas), and the indigenous horseback sport called "carreras de sortijas" (ring‐races), all of which show the remarkable relationship of the gaucho and his horse.
Lunch today will be a full Argentinean barbecue at the ranch, bring an appetite!
Later we'll also have time to visit some of the local silversmiths for which the area is famous, to see how they ply their craft which has been handed down through the generations.
Tonight we'll have yet another fabulous meal at one of the country's most prestigious culinary establishments. Piegari Ristorante, with more than 21 years of experience, has become a gastronomic icon in Argentina for both the quality of their dishes and the unmatched service. Their high standards and exclusivity has led Piegari to be recognized at a national and international level.
Day 4 - Mendoza and the Maipu Wine District
This morning after breakfast we'll have a private transfer to the airport in Buenos Aires for our flight to the city of Mendoza, the capital of Mendoza province. It is located in the northern‐central part of the province, in a region of foothills and high plains on the eastern side of the impressive Andes Mountains. Mendoza is the fourth largest city in the country and the region around it is the largest wine producing area in Latin America. As such, Mendoza is one of nine cities worldwide in the network of Great Capitals of Wine, and the city is the perfect base for exploring the hundreds of vineyards in the region. In fact the two main industries of Mendoza area are olive oil production and wine making.
Our first stop will be the vineyard of Bodega Tempus Alba, an artisan winery run by an Argentinean family. Their grandparents arrived at this loved land at the beginning of last century, searching for a place to raise a family and begin a new life...so then, their family history began based on love, hard work and hope. Everything here is a family effort, enthused with their passion of sharing the land and its traditions. Over time they have created a truly beautiful winery in an area that is more famous for dusty, adobe style bodegas.
Tempus Alba offers a beautifully elegant Cabernet Sauvignon, an intense and rounded Malbec, a complex and cheeky Syrah, a Merlot of deep intrigue and the incredibly refined Reserve Tempus Pleno ‐ a truly stunning blend that captures the Tempus Alba philosophy ¨We are what we do in every bottle¨. We'll start off with a guided tour of the winery with one of the members of the Biondolillo family or the winemaker and end up on the outstanding terrace. You'll then be guided in the challenge of blending their five red varietals to make your own custom blend. The activity invites you to play around, to try and understand the challenge of a wine maker: to create his own work of art by combining different grape varietals...Enjoy playing winemaker for a day with the owners of the winery and get to learn about your own palate. Afterwards we can relax and enjoy a delicious lunch with Tempus Alba´s owner...on what is, without question, the terrace with the best view in all Mendoza!
Finally today we visit Casa El Enemigo, inspired by Alejandro Vigil's childhood with his grandfather, he designed the casa to reflect the simplicity he remembers and is always searching for. "The idea is to follow your work, while just being home," says Alejandro (Zapata´s Winemaker). Here we'll have a tour of their cellars and an excellent wine tasting.
Afterwards we'll make our way to our 4-Star hotel in the city of Mendoza.
Day 5 - Lujan de Cuyo Wine District
This morning we head for the vineyards of Luhan de Cuyo, in the heart of Mendoza wine country. The first visit of the day is Renacer. This Chilean‐owned winery makes great Malbec and is the only location in Argentina to make Sauvignon Blanc from Chile's Casablanca Valley. You'll want to know more about this winery, so of course they'll show us their vineyard (of which they are understandably proud) and lead us through a tasting of their production. Next we'll be driven to one of our favorite places...Susana Balbo Winery. This modern, expansive, winery produces rich, concentrated Malbec and it is owned by Argentina's most famous female winemaker, Susana Balbo. You will be welcomed with a glass of wine, then the cooking experience starts...
Our cooking class is actually at Susana´s house. The strong Italian heritage present in Argentina comes to the forefront today as we learn to make homemade pasta, pizza and bread, all with a South American flair. The chef will teach you their secret tricks to making delicious homemade pizza and pasta just like you taste in Italy...or Mendoza! Then we'll be rewarded by sitting down to a gourmet lunch consisting of five steps of regional cuisine, paired with five of their Premium wines with the amazing Andes as a backdrop.
Back in Mendoza we have another sensational evening planned, as we indulge in a private night tour of beautiful Mendoza with a local guide. They'll lead us to Mendoza's key attractions and offer insider tips on where to go and what to see in the capital. We will visit hot-spots like San Martin Park, Peatonal Sarmiento, and Arístides Villanueva Avenue, with plenty of time to snap photos or grab a souvenir. Our sightseeing tour ends with a superb dinner at Los Toneles Winery. Los Toneles is a meticulously remodeled winery, with a stunning blend of traditional and modern. The restoration was so faithful to its original 1920s architecture that it has been declared a Cultural Heritage site of Mendoza. A charming design and beautiful surroundings make it the perfect site for appreciating carefully designed dishes reflecting a traditional Argentinian style. The restaurant, Abrasado, offers gourmet cuisine in one of the private rooms or grand halls overlooking the wine cellars. The winemaker's art comes together with the gastronomic mastery of Chef Sebastián Weigandt, whose dishes combine a selection of roasted fine meat cuts and splendid locally grown vegetables. Beef comprises the menu's soul and spirit. The house specializes in dry aged steaks, beefs that have been aged through a traditional method that exposes it to air so dehydration further concentrates its flavor and improves its texture.
Day 6 - The Uco Valley
We'll get an early start from Mendoza today as our private coach picks us up after breakfast and whisks us towards the Uco Valley, taking the scenic route via Tupungato. The mountains and the beautiful views in Uco Valley prepare our senses to experience the aromas and flavors of these high altitude wines. Surrounded by an impressive landscape at the foot of the Tupungato Volcano you will enjoy these prestigious
wineries, and end up with an exquisite gourmet lunch.
Our first stop is located in the heart of the Uco Valley, Salentein is one of the most historic and yet modern wineries in Mendoza. It has one of Argentina's largest scale productions, yielding millions of bottles annually that are sold and consumed around the globe. Salentein aims to make the best Argentine wines using the best of Old World and New World winemaking styles ‐‐all while maintaining respect for the people and terroir. When walking through the winery you will notice it is designed in the shape of a cross. This design of Salentein's entire property is meant to be both spiritual and practical, intriguing the visitors while improving wine production. When entering the underground cellar, people almost get lost among the 5,000 oak barrels. A very special and interesting tasting is in store for us here!
We continue for lunch at one of the great rising stars of the region: Bodega Andeluna. The building would look quite at home in a remote part of Texas as a hunting lodge. Situated at the foot of the Andes just outside of the town of Tupungato in the Uco Valley, Andeluna has magnificent views of the mountains. The huge windows of the dining room are designed to take advantage of the effect, allowing us to enjoy the view as much as the food. The kitchen is entirely open for viewing from the dining area, and it is remarkable to see the creativity of these chefs in action. Here you will have a multi‐course food and wine tasting lunch including the top label Pasionado.
Tonight you are free to explore Mendoza, wander, get lost, and find the perfect spot for dinner. Mendoza abounds with world-class restaurants and plenty of small family-style cafes as well.
Day 7 - Go Get Lost Day!
This morning we'll have a transfer to the Mendoza airport for our flight to Buenos Aires. After arriving we'll have a private transfer to our 4-Star hotel. Then the rest of the day is free to wander, shop, eat, and get lost! If you prefer to jump back into the food scene, we offer two options (additional cost):
San Telmo Food Experience...Eat Like A Local!A private vehicle and guide will take you on a foodie tour of one of Buenos Aires most lively districts. From Cafe Dorrego for a warmup cocktail and tapas, to Los Talentos for empanadas, to Pulperia Quilapan for your main course and dessert. In the old days of The Rio de La Plata regions, a Pulpería was a place that combined a grocery store a bar and a spot where gauchos , natives, peasants, creole and black people reunited to drink. eat and have fun. La Pulpería Quilapán is a restaurant, bar, social club & grocery store located in San Telmo neighborhood that uses natural, organic and national products specially selected. With countryside air, in an ancient refurbished house with a rustic atmosphere, fresh patios and an organic vegetable garden the countryside is reflected recreating a nice and relaxed ambience for people to gather together.
North Buenos Aires by BikeExplore the city's seaside district by bike with a local guide. It's a circuit that combines history and modernity. Puerto Madero and its two faces, on one side the memory of the second port of the city, together with the antique recycled docks, where we find excellent restaurants in front of buildings which seem to be the most modern and highest of Buenos Aires. The neighborhood is a vibrant scenery of buses, cars and people coming and going to the porteño downtown. Then we visit Recoleta´s neighborhood, with its French style buildings, and exclusive clothing shops, museums, art galleries and beautiful wooded parks which come out onto Palermo. Beside the green areas we can also see the wealthy places where the rich families came to live by the end of the nineteenth century, still today the enclave of the high society.
Tonight we have a special farewell dinner planned in one of Buenos Aires most intriguing restaurants. It's always enjoyable to re-live all of the adventures and misadventures of the trip, to offer plenty of toasts, and to exchange our favorite pictures! AND to plan our next adventure!
Day 8 - Adios Argentina
Your Go Get Lost tour ends today after breakfast at your hotel. Your tour leader can help you arrange transportation to the Buenos Aires airport, or transfers to anywhere else you might want to go.
HOTELS
Due to availability at the time of booking, hotels listed may change to similar hotels
Pulitzer Hotel Buenos Aires: The Pulitzer is a large, four‐star boutique hotel, full of light and with a fresh cosmopolitan atmosphere. It is a newly‐built hotel, in
Calle Maipu on the corner with Calle Paraguay, in the heart of the Buenos Aires' Microcentro district. Its interior is based on avant‐garde materials and includes all the latest technologies. It was designed with the idea that the results should not look like a hotel and that it should not contain a series of standard features and the pieces one usually finds repeated in most hotels.
Cordillera Hotel Mendoza:Located in downtown Mendoza, the Mendoza Cordillera hotel is a short walk from the city's main square, the best shopping streets, and the financial district. It also makes a good base for exploring the surrounding region, which is full of gourmet restaurants and sprawling vineyards. The rooms are light and spacious, decorated in a classic styl. Enjoy air conditioning, free Wi‐Fi and they're all soundproofed to make for a good night's sleep.
What´s Included
4 Nights, Double Occupancy Standard Room at 4-Star Pulitzer Hotel Buenos Aires (or similar)
3 Nights, Double Occupancy Superior Room at 4-Star NH Cordillera Hotel Mendoza (or similar)
7 Breakfasts
5 Lunches
5 Dinners
Private tours and tastings at 7 different vineyards
Cooking class
Private tour or visit with local guides of Buenos Aires, San Antonio de Areco, Mendoza
Tango show and lesson at La Ventana
All transportation once the tour starts until the final dinner
All tips except for your primary local tour leader
What´s not Included
Meals not specified in itinerary
Beverages at meals unless specified in itinerary (all group meals include water and wine)
Trip Cancellation/Interruption and Medical Insurance (strongly recommended), call for details
Single supplement charge
Items of a personal nature; phone calls, laundry, etc.
Arrival and departure transfers
International airfare
Domestic airfare in South America, roundtrip from Buenos Aires to Mendoza. Due to fluctuations in airfare we will price this as part of the tour at the time of booking
Any costs associated with options or free time