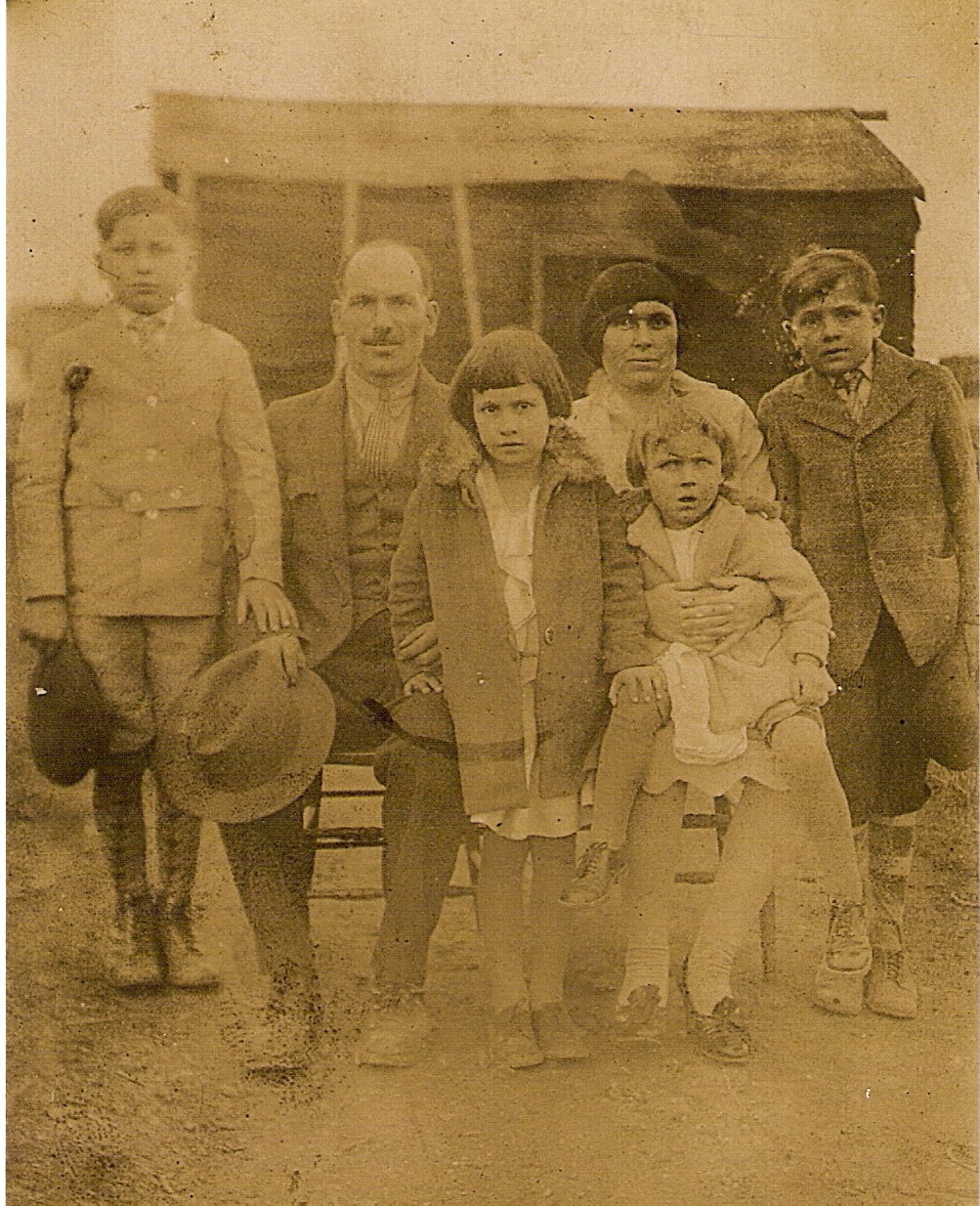 When our grandmother Domenica Marcelli came to the United States in 1921, she brought with her the unique cooking traditions of central Italy. Born and raised with five sisters in the small village of Serradica in the mountainous Marche region, her family practiced (like most poor villagers of that era) cucina povera, or simple country cooking utilizing whatever was available.
I remember a conversation I once had with a very elderly man in the nearby village of Cacciano. When I mentioned my grandmothers family was Marcelli, his eyes lit up and he immediately said" Ahh, yes, the Marcelli house in Serradica!" "You remember the name?" I asked. "Of course", he said, "When I was a young man it was the most popular house in all the villages…they had six sisters there!"
Upon arriving in America, my grandmother immediately married my grandfather, Francesco Fafoglia, and settled down to begin her own family. I'm sure she made this sauce thousands of times over the years as she raised her four children. The recipe was no doubt modified slightly over the years as she learned to use the local ingredients of Illinois, substituting for whatever was unavailable. You'll notice the use of dried herbs (from my grandfathers huge garden), and canned tomatoes. The meaty texture along with the use of allspice, clove and cinnamon give the sauce a very unique, distinctive flavor, and is typical of the mountain regions of Marche and Umbria. By the time I was old enough to watch my grandmother cooking, she was producing a large quantity of sauce every Sunday for all her adult children AND their children. I imagine that the use of canned tomatoes made this process much simpler for her, so I've faithfully reproduced that here. She of course canned her own tomatoes, but you can make a great sauce using store-bought canned tomato products, too. I've not seen this exact recipe during my travels in Marche, but it definitely has unique ingredients (especially the meat and spices) typical of the Marche-Umbrian mountain regions.
 Ingredients:
1 large white onion, minced
6 cloves garlic, peeled and crushed
Extra virgin olive oil
Salt
Basil
Oregano
Parsley
Allspice
Ground cloves
Cinnamon
Crushed red pepper
1 lb Italian pork sausage, ground
1 lb ground beef
1 22 oz can crushed tomatoes
1 12 oz can tomato paste
1 heaping cup grated parmigiano cheese
1 stick butter
In a large saucepan sauté minced onion and 3 cloves of crushed garlic in some olive oil until the onions are clear, about 5 minutes. Add a small amount of water if necessary. Add a heaping tablespoon of dried parsley, a teaspoon of dried basil, a teaspoon of dried oregano, a quarter teaspoon of allspice, quarter teaspoon of cinnamon, half teaspoon of ground cloves, a teaspoon of crushed red pepper, and about a teaspoon of salt. Stir and let simmer for another minute or two…don't be afraid to add water if it's too dry, it will cook down later, anyway. Add crushed tomatoes and tomato paste. Add 2 more cans of water using the paste can. Simmer on med-low for at least 15 minutes, stirring often.
In a skillet brown the Italian sausage and ground beef. (This makes a very meaty sauce, you can use less if you prefer). Drain the meat and add it to the sauce.
Simmer for another 15 minutes. Add 1 heaping cup of grated parmigiano cheese. Stir in slowly to allow the cheese to melt. Add 3 more crushed garlic cloves. Now here is one of Grandma's secret ingredients…add 1 whole stick of butter! That's right, an entire stick! You can skip this step and the sauce is still excellent, but it definitely has a richer texture with the added butter.
For the last step you should taste the sauce as its simmering and add another round of the herbs and spices to taste. The quantity may vary from your initial seasoning, either more or less, but try to keep the ratio the same. Be aware that the heat factor of the crushed red pepper can vary substantially, so don't overdo this ingredient if the red pepper you're using is particularly potent. The red pepper should provide a slight zing to balance out the sweetness of the tomatoes, and the cinnamon, cloves, and allspice should be detectable, but only if you know about them. You shouldn't be able to identify them if you don't know they're in the sauce. The parsley, oregano and basil should be fully evident to give it the traditional Italian flavor.
You can simmer the sauce on low for another 30 minutes to achieve the desired consistency, and then serve it over any type of pasta you prefer, although we grew up eating it with spaghetti, rigatoni, and polenta. Top with freshly grated parmigiano or romano, (my preference) cheese.
Feel free to modify the amount of ingredients to customize it to your palate…an extra can of crushed or diced tomatoes will make it more "tomato-saucy" and less "meaty". More spices in the second round will make it more aromatic, etc. This sauce is great for making lasagna, too.
Pair this hearty sauce with a full-bodied Sangiovese, Chianti Classico or Nobile di Montepulciano.
Buon Appetito!