Overview
Discover the majestic landscapes of Iceland! Get off-the-beaten path with Go Get Lost®. Take a walk along the black sandy beaches. Visit the Blue Lagoon and sink into nature's jacuzzi. Gaze upon a waterfall. Laugh with strangers. Savor a delectable meal of Icelandic seafood. This is how Iceland is meant to be explored.
Join Go Get Lost as we journey to explore the wonders of Iceland! You'll marvel as you trek across the dramatic landscape of volcanoes, geysers, and lava fields. You'll savor some of the world's freshest seafood, and you'll soak in some of the most picturesque natural hot springs on the planet.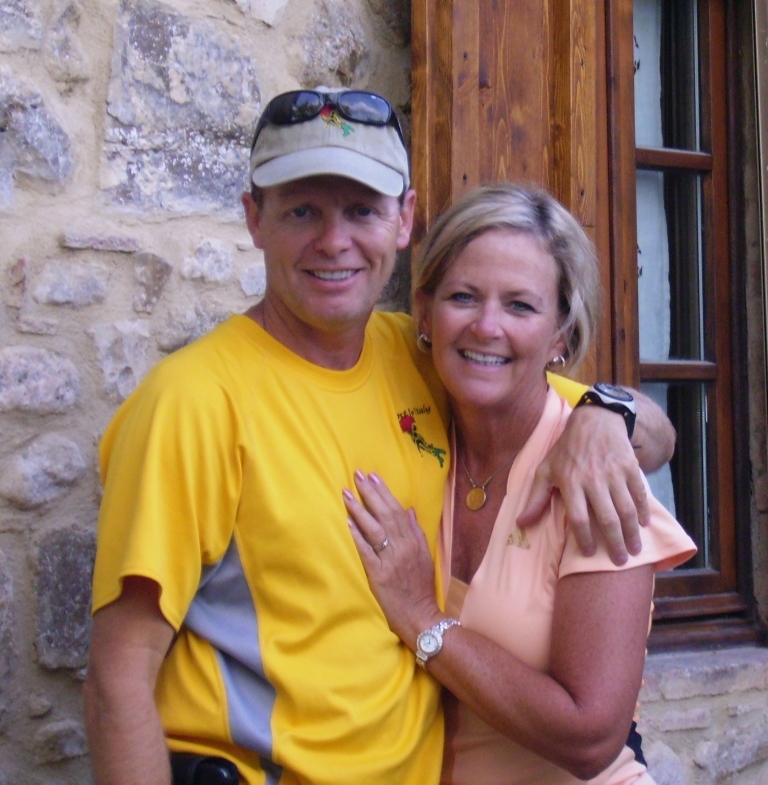 This tour is led by Steve and Joan Fafoglia, company founders and two of the most experienced group leaders to be found. They have the same travel bug that infects their entire family. Back in the 90's, their love of wandering to the far corners, combined with Steve's ties to his family's homeland of Italy, led he and his brother Jeff to start a tour operations business aptly named "Lost in Italy". "Go Get Lost" soon followed, and today, Steve and Joan have logged over two decades of leading adventurous travelers to their favorite destinations of Italy, Ireland, Iceland and Slovenia. In between shepherding his loyal flock around Europe, Steve can also be found leading groups beneath the waves as a scuba guide in exotic locales such as Bonaire, Cozumel, Palau, Galapagos, and the Philippines.
"I think it's amazing to see the difference a trip to a foreign land can make in someone's life. I never cease to appreciate how lucky I am to be a part of that."
Tour Dates & Pricing
Photo Gallery
Itinerary
Day 1 - Reykjavik
Your Go Get Lost Iceland adventure begins on the Seltjarnarnes peninsula in the city of Reykjavik, the world's northernmost capital in the world. Our hotel is located at the center of Reykjavik, where we'll start the evening with our orientation party. After our orientation party, we stroll down the main pedestrian area to the opposite side of Reykjavik for our opening nights meal. This restaurant is not only your guide favorite but arguably the best restaurant in all of Iceland. We're not afraid to spoil you on your first night! After our incredible dinner we'll begin our stroll back toward our hotel taking in all the famous bars along the way. At this time of year it doesn't get dark until midnight in Iceland. For those so inclined, we might take some time to check a few of them out!
Day 2 - Reykjanes
This morning after breakfast we'll hop on our private coach for a scenic journey to the southern coast and the Reykjanes peninsula where we will begin to explore Iceland in 4 x 4's, the best way to visit this rugged coastline. Spectacular mountain views, black sandy beaches, and mesmerizing cliffs make this first day a great beginning to your Iceland adventure. On our adventure, we'll visit some remote geothermal areas to understand how these Icelanders have adapted to their environment. We'll stand on both the European continent and on the North American continent as the 2 continental plates separate a couple of centimeters every year. After this exciting ride we will go to one of the local eateries and join the Icelanders for lunch. After lunch, we'll visit one of Icelands iconic waterfalls where it's possible to wander behind it for some incredible pictures. Before we go, our local guide will leave the rest of the crowd behind and take us to a hidden waterfall inside a nearby cave. If you're brave enough, you can join the guide for the short walk inside to witness an incredible sight. After this incredible day, we'll head to our farm house hotel where we'll settle in for the next three nights.
Day 3 - Stong
Our first hike begins today in the Þjórsárdalur valley, at the old Viking settlement of Stong, believed to have been buried under volcanic ash in 1104 following the eruption of the volcano Hekla. Before starting our adventure, we'll visit the remains of this ancient viking settlement. Our walk today will wind across the surreal landscape where our path provides stunning views of the countryside, with incredible views around every bend. Your tour leaders will lead you along an ancient river to an incredibly beautiful and remote area in search of rare dual waterfalls. Once we arrive, you will quickly understand why the vikings settled here. After finishing this wonderful walk, we travel a short distance to the Secret Lagoon where the warm waters will sooth our tired muscles. After sinking into a totally relaxed stage, we return to our farmhouse for a home-cooked country dinner.
Day 4 - Gjain Walk
After breakfast this morning we explore a breathtakingly beautiful place hidden away in Þjórsárdalur valley upcountry in South-Iceland. Gjáin is a tiny valley that might be one of the most magically places you'll ever visit. This oasis is like potpourri to your visual senses, with tranquil water features and lush greens contrasting the rugged volcanic structures throughout. (The landscape is so unique that an episode of Game of Thrones was filmed here.) The highlight of today's walk is also one of the most picturesque spots and arguably the most mesmerizing of any place we've been. Afterwards, we'll travel a short distance to one of Iceland's most popular and largest waterfalls, a must see while in Iceland and probably the most photographed of all waterfalls.
Day 5 - Valley of the Steam
Imagine hiking along a steaming hot river in the midst of the classic Icelandic landscape of the geothermal-rich Olfuss region. That's what we'll do today as we wander through the steam vents and bubbling mud cauldrons of the Reykjadalur Valley. As a reward for your efforts you can slide into the hot water and enjoy the views of this otherworldly place. Be prepared for the sights you will see here, people lying in the stream, many without swimsuits. Afterwards we will stop at an Icelandic Organic lunch spot for a different kind of meal. Later in the day we'll return to Reykjavik to check into our hotel, our home for the next few days. Maybe before heading out to dinner we will meet for a cocktail at one of the locals' favorite hangouts, like the Chuck Norris bar or the Big Labowski.
Day 6 - Go Get Lost Day
You'll have the day free to explore the area on your own. But this evening we'll take you to one of Iceland's most iconic sites – The Blue Lagoon geothermal spa, an enchanting spot and one of Iceland's not-to-be-missed experiences.
Day 7 - Mt. Esja
Dramatically dominating the Reykjavík City skyline and providing a stunning backdrop to the capital area is the impressive Mount Esja, The trails here provide views that are absolutely spectacular. In clear weather you will see the scenic fjord and the aquamarine blue ocean bay with its small islands, Reykjavík city and the numerous mountains around you.
This evening we travel to our final dinner – in a brewery! Iceland is famous for its many home breweries and tonight will be a remarkable evening as you sample some of the best homebrew Iceland has to offer.
Day 8 - Faravel
Your Go Get Lost Iceland Explored adventure will end at the hotel after breakfast this morning. Your guide can help you arrange transportation to the airport.
HOTELS
Due to availability at the time of booking, hotels listed may change to similar hotels
Bláskógabyggð – Farmhotel Efstidalur IIThe Farmhotel Efstidalur II is a true Icelandic experience, right in the middle of the Golden Circle. This family run farmhouse offers rooms with great views over the valley and is surrounded by many of the natural wonders of Southwest Iceland.
Reykjavik - 3 Star Skuggi Hotel This hotel is perfectly located in the centre of Reykjavik. The hotel sits stately by one of the oldest streets in Reykjavik, Hverfisgata. The hotel is walking distance to Laugavegur street, which is home to a variety of designer shops, cafés, restaurants, gift shops and exciting nightlife
What´s Included
4 Nights, Double Occupancy in one of the top hotels in Reykjavik
3 nights in country farmhouse hotel
7 Breakfasts
3 Lunches
3 Dinners
4X4 Adventure Tour
Entrance into the Secret Lagoon
Entrance into Blue Lagoon
4 Guided Walks
All transportation once the tour starts until the final dinner
All tips
What´s not Included
Meals not specified in itinerary
Beverages at meals unless specified in itinerary
Trip Cancellation/Interruption and Medical Insurance (strongly recommended), call for details
Single supplement charge
Items of a personal nature; phone calls, laundry, etc.
Arrival and departure transfers
Airfare package
Any costs associated with options