Overview
Join Go Get Lost as we journey to explore the wonders of Iceland! You'll marvel as you trek across the dramatic landscape of volcanoes, geysers, lava fields, glaciers and coastal cliffs. You'll savor some of the world's freshest seafood, and you'll soak in some of the most picturesque natural hot springs on the planet.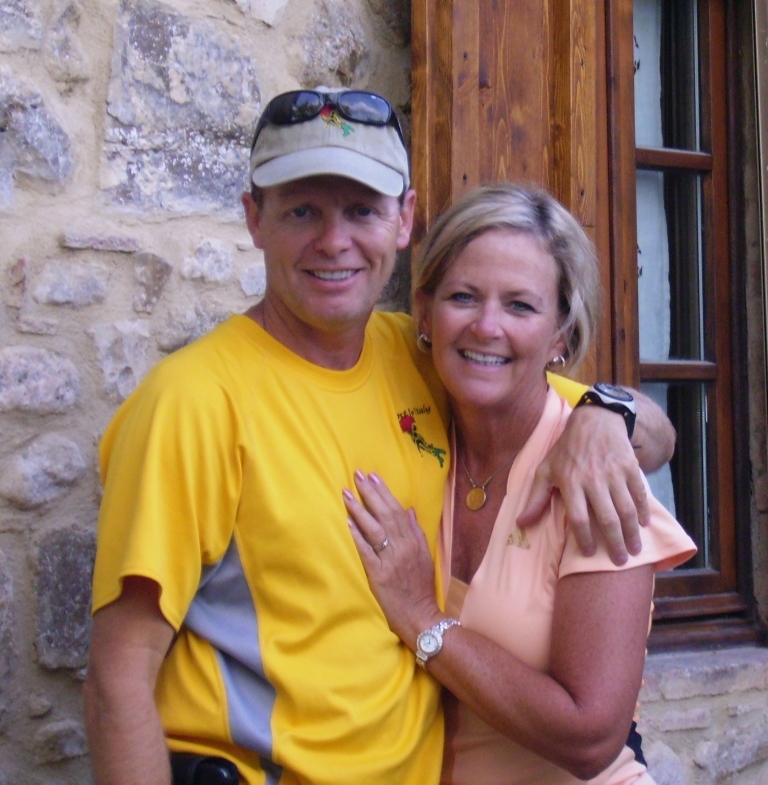 This tour is led by Steve and Joan Fafoglia, company founders and two of the most experienced group leaders to be found. They have the same travel bug that infects their entire family. Back in the 90's, their love of wandering to the far corners, combined with Steve's ties to his family's homeland of Italy, led he and his brother Jeff to start a tour operations business aptly named "Lost in Italy". "Go Get Lost" soon followed, and today, Steve and Joan have logged over two decades of leading adventurous travelers to their favorite destinations of Italy, Ireland, Iceland and Slovenia. In between shepherding his loyal flock around Europe, Steve can also be found leading groups beneath the waves as a scuba guide in exotic locales such as Bonaire, Cozumel, Palau, Galapagos, and the Philippines.
"I think it's amazing to see the difference a trip to a foreign land can make in someone's life. I never cease to appreciate how lucky I am to be a part of that."
Tour Dates & Pricing
Photo Gallery
Itinerary
Day 1 - Reykjavik
Your Go Get Lost Iceland adventure begins this evening with an orientation party at your hotel in Reykjavik. Afterwards your guide will take you to a wonderful Welcome Dinner at one of Iceland's best restaurants.
Day 2 - Reykjanes
Bus down to the southern coast and the Reykjanes peninsula where we will begin to explore Iceland in 4 x 4's, the best way to visit this rugged coastline. Spectacular mountain views, black sandy beaches, and mesmerizing cliffs make this first day a great beginning to your Iceland adventure. Before your day is over, we will visit two of Iceland's iconic waterfalls before settling in to our farm house home for the next three days.
Day 3 - Stong
Today's first hike begins at the old Viking settlement of Stong. Winding across the surreal landscape, our path provides stunning views of the countryside, with incredible views around every bend. After finishing this wonderful walk, we travel a short distance to the Secret Lagoon where the warm waters will sooth our tired muscles. After sinking into a totally relaxed stage, we return to our farmhouse for a home-cooked country dinner.
Day 4 - Glacier Day
After breakfast this morning we'll board our giant 4 X 4 vehicles for a cross country ride to explore one of Iceland's remote glaciers. The scenery on the ride is worth the trip, but it just gets more exciting as we hop on our snow mobiles and follow our guide on an adventurous ride across the glacier. Afterwards we'll enjoy lunch next to one of the most majestic waterfalls in all of Iceland. Cameras are a must today.
Day 5 - Bruarfoss
Our hike today is an incredible experience as we will visit the magical charm of the Bruarfoss waterfall. The intense blue color of the river water is hard to imagine, and the setting is akin to something from a fantasy movie. This landscape of this little-known area defies description, luckily you'll be armed with your photos to help you explain it to friends. This afternoon we'll relax in the charming town of Selfoss while sitting down to a true Icelandic lunch. After wandering the town we return to Reykjavik to check into our 4 Star hotel, our home for the next few days. Maybe before heading out to dinner we will meet at the iconic Big Labowski bar for a cocktail.
Day 6 - Thrihnukagigur
Today is truly a once-in-a-lifetime experience. After hiking to dormant Thrihnukagigur volcano we'll actually descend on an open elevator into the magma chamber, over 400 ft into the earth. Continuing with our geology-themed day, on our afternoon hike we'll find ourselves at the fault line between the North American and the Eurasian tectonic plates, a very unique opportunity. This evening you have the option of visiting Iceland's most famous icon – The Blue Lagoon geothermal spa, one of the most visited sites in the entire country.
Day 7 - Hveragerdi
Today we travel to just outside the small town of Hveragerdi to the trailhead of an amazing walk. Our path takes us over a short pass between the craggy volcanic mountains, with remarkable views in all directions. But the real thrill today is the river we encounter on the far side of the mountain. Here, amidst steaming fumaroles we'll see water boiling up from the earth and a river so warm you can soak as if in a hot tub. Be sure to bring a swimsuit and a towel! Afterwards we return to Hveragerdi for an Earth Cooking lunch. Later, returning to Reykjavik, we stop at a very special kitchen to learn how to make Icelandic chocolate, with plenty of tastings, of course.
This evening we travel to our final dinner – in a brewery! Iceland is famous for its many home breweries and tonight will be a remarkable evening as you sample some of the best homebrew Iceland has to offer.
Day 8 - Faravel
Your Go Get Lost Iceland Explored adventure will end at the hotel after breakfast this morning. Your guide can help you arrange transportation to the airport.
What´s Included
4 Nights, Double Occupancy in one of the top hotels in Reykjavik
3 nights in country farmhouse
7 Breakfasts
3 Lunches
3 Dinners
Icelandic Chocolate class
4X4 Adventure Tour
Entrance into the Secret Lagoon
Glacier Snow Mobile Tour
Inside Volcano Entrance Fees
4 Guided Walks
All transportation once the tour starts until the final dinner
All tips
What´s not Included
Meals not specified in itinerary
Beverages at meals unless specified in itinerary
Trip Cancellation/Interruption and Medical Insurance (strongly recommended), call for details
Single supplement charge
Items of a personal nature; phone calls, laundry, etc.
Arrival and departure transfers
Airfare package
Any costs associated with options