[rev_slider herocarousel]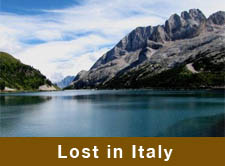 Bella Italia is unlike anywhere else in the world…a perfect fusion of stunning landscapes, warm people, European culture, fascinating history and quite possibly the world's best wine and cuisine. Experiencing the wonders of Italy is so moving that it's rare to see a traveler who doesn't return to Italy again and again.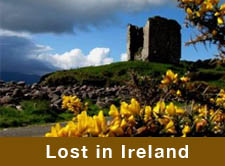 Ireland is a magical place meant to be explored by total immersion, not from the window of a bus. On our Lost in Ireland adventure we'll take you on the countryside paths and through the cobblestone streets of some of the most beautiful towns on the Emerald Isle.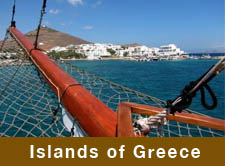 With their spectacular fusion of sunlight, stone, and sparkling sea, the Cyclades are the islands that have attracted people for 4000 years. Located in the heart of the Grecian Mediterranean, the Cyclades number near 2000 islands scattered across hundreds of miles of sun-kissed sea.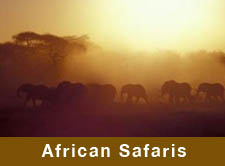 Join us on this trip-of-a-lifetime as we explore the exotic wilderness of East Africa for 10 days. We'll be visiting some of the world's most exciting wildlife destinations
Owner Lead Tours Since 1997
Brothers Jeff and Steve Fafolgia have been leading travelers throughout the world for over 17 years. Founded as a family business in 1997, they personally lead travelers to unique destinations throughout the world. To this day, they continue to personally lead their clients to provide the best knowledge, experience, and personal touch that only an owner can provide.
Small Group Experiences
Jeff and Steve believe that the only way to experience these unique destinations is with a small group of like-minded travelers. Experiences of a lifetime should be enjoyed with a few, rather than crowded by the masses. Each tour will have a maximum of 22 customers allowing for the greatest experience for everyone.
See More
Do More
Learn More

Unique and Distinctive
At Go Get Lost, Jeff and Steve don't want to go where everyone else goes, travel how everyone travels, or stay where everyone else stays. They want to do things their way, which is to give their clients an experience that is truly unique and distinctive. Jeff and Steve have been leading tours since 1997 and they've found unique places and created experiences that aren't part of your everyday tour. Jeff and Steve have spent years, establishing personal relationships with many people in the locales they visit. These personal relationships are what allow Jeff and Steve to give a one of kind experience. If you're going where everyone else goes, chances are you're simply getting a tour, not an experience.