Serengeti Safari
Tanzania, East Africa
May 14-22, 2015
Who hasn't dreamed of experiencing the majesty and romance of Africa?  From the early explorations of Livingstone and Stanley to our present day photo-explorers, the lure of the African landscape has been a powerful draw.  The wondrous thing is that much of Africa remains as it was when the first European explorers trekked across it.
East Africa and the Great Migration…Go Get Lost Style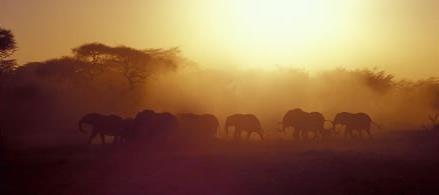 At Go Get Lost we specialize in exploring unique destinations all across the globe, and do so in a way that gives you a true feel for the land and the people.  East Africa is no exception, as we've crafted an overland journey to experience the best the area has to offer.  Our small group (only 9 to 18 people will be able to join us) will be traveling overland for 9 days in the heart of the annual wildebeest and zebra migration, witnessing all the excitement and drama of this amazing spectacle as nearly two million animals move across the vast plains of the Serengeti, accompanied by predators and scavengers.    We'll see the exotic wildlife and stunning scenery that has fascinated travelers for thousands of years, while staying in beautiful and comfortable lodges and tented camps that are quintessentially African.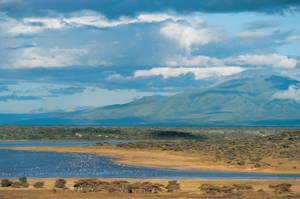 "Out of Africa" Landscapes
During our overland journey we'll be visiting some of the world's most exciting wildlife destinations…including Serengeti National Park, the fabled "Lost Land" of Ngorongoro Crater, Tarangire National Park, and mysterious Lake Ndutu. The variety of landscapes and wildlife in all of these regions are beyond belief!  From endless seas of grass plains, to lush rain forests, to the unique views of a "world in a volcano"…you'll see places most people only dream about.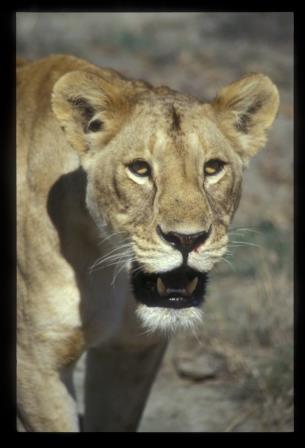 The World's Greatest Concentration of Wildlife
Tanzania has one of the largest and wildest animal populations in the world. Families of massive elephant, vast herds of wildebeest, zebra and gazelle, towering giraffe, prides of lion, fearsome Cape Buffalo, not to mention cheetah, crocodile, ostrich, hippo…the list goes on and on. You'll be astounded at the huge amount of wildlife we'll encounter…close up and personal! Bring your cameras…and prepare to be amazed!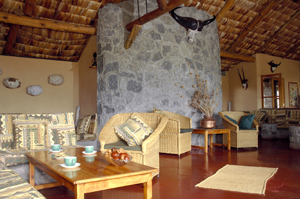 Rustic Luxury
We'll be staying at a fascinating mix of safari camps…from game lodges situated in the wilderness to luxury safari tents (with your own private en-suite bathrooms) in the bush. All your meals are included, as are exciting game drives and hikes with local guides. Since this overland adventure crosses a huge swath of the African landscape, our transportation is of utmost importance. For this we're using a custom built overland safari vehicles, holding just 10 people along with your support staff: the Go Get Lost group leader, your personal wildlife guide and driver.
Join this owner lead African Safari and you can experience the wildlife and scenery of Africa like most only dream.
9 Days – May 14-22, 2015
Small Group Tour (maximum 18 travelers)
All Meals Included
Personally Led by the owners of Go Get Lost
$3,995 per person based on double occupancy
We'd love to talk to you about this awesome experience over the phone…call us today for a free trip consultation!
If you'd like to read more about this itinerary, click below for our Day by Day itinerary:
You can request that we contact you by phone or email by clicking below.
Join Go Get Lost on Facebook for travel tips, our Monday photo of the week, and to get the latest on upcoming adventures. Be sure to LIKE US below before you leave!